7 Benefits of Electric Scooters
Oct 11,2023 | DFShop
With the concept of intelligent Internet of things, more and more people began to focus on portable mobility tools, and electric scooters is one of the representatives, electric scooters as a fashionable new leisure carrying tools, more and more popular with consumers, now the market is becoming more and more popular electric scooters, the author will talk about the 7 Benefits of electric scooters: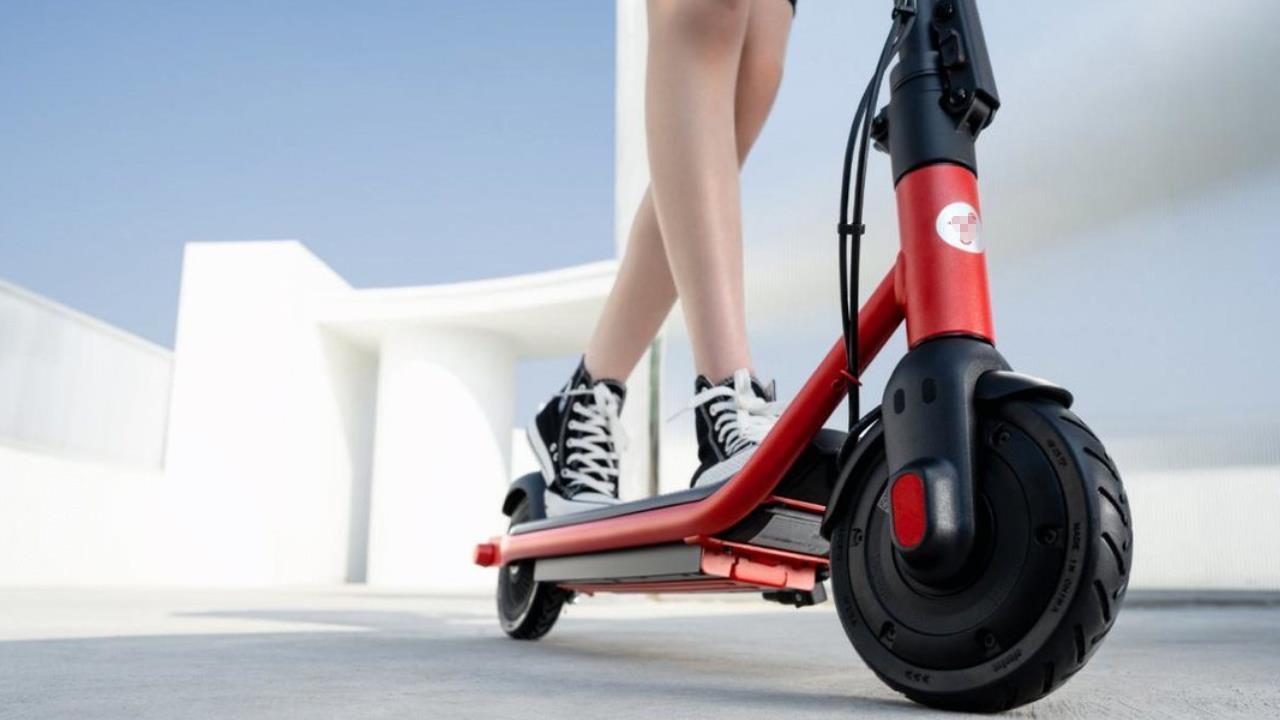 Can be folded, small size, easy to carry
Electric scooters are generally small and stylish, generally less than 0.3 cubic meters, easy to carry. Electric scooters can be folded, folded up a small footprint can easily carry. For office workers, you can ride an electric scooter to take public transportation when you go out, and then you can fold and carry it when you get on, and the elevator can fit when you go to work. 
High efficiency of travel
Normal human walking speed is 4-5km/h, sprint is 6km/h, jogging 7-8km/h, scooters can go to 18-25km/h, which is 5 times the normal walking.
Sufficient power, strong power
Electric scooters do not need people to rely on waist power twisting and foot push to push the skateboard glide, but use electricity as energy, large battery capacity. Electric scooter battery in addition to large capacity and high-powered motor, to ensure that the scooter can last a long time, with strong power and climbing ability.
High safety
Electric scooters are relatively small, and office workers can fold them up and put them in the office after they reach their workplace. The acceleration and braking devices of electric scooters are manually controlled, so if you encounter danger, you can directly control them, reducing the chance of danger compared with skateboards. But be careful to drive at a reasonable speed.
Economical and practical, saving costs
Scooters do not eat oil, electricity consumption, low cost of use, and its lithium battery life is long, through the scale of development in recent years, the price is becoming more and more affordable.
Sports and fitness function is strong
Scooters although many now add a seat, but we recommend standing riding, more handsome and more dynamic, and scooter wheel diameter is small, indeed a little upside down, so it is good, fat people do not have to buy that what shaking meat machine, and can walk, and can exercise to lose weight, which is also good.
Play scooter can improve cardiorespiratory fitness, strengthen the hamstrings and enhance arm strength, useful to stretch the leg ligaments, promote bone development, avoid back pain, can promote human balance and reaction ability, enhance sensitivity and coordination, is the best choice for physical and technical exercises. Scooter fun, not bound by the time and place, the cost of small, some adults also favor it.
Fun and easy to operate
Electric scooters, like bicycles, can be operated by properly mastering the balance, generally three minutes to master. And the moment you jump on the electric scooter, the wind blows past your ears, experience the freedom of movement feeling.
The above is the author's summary of the 7 benefits of electric scooters, electric scooters have so many benefits, Do you also want to have an electric scooter?
Comment